Normandy
Normandy is one of the 18 regions of France. Located in the North-West of France, Normandy is situated between Brittany and the Hauts-de-France. Since the Middle Ages, Normandy has been of interest to everyone and even today Normandy is one of the most touristic regions of France. The landscapes that you will find in Normandy are quite unique, especially because of its wet weather which brings to Normandy these green lands. Hedges are also a characteristic of the Normandy landscape, what we commonly call the Norman bocage. During your stay in Normandy, the guides of Normandy Discovery Tours will help you discover not only the history of Normandy, but also the landscapes and architectural features that make Normandy so charming.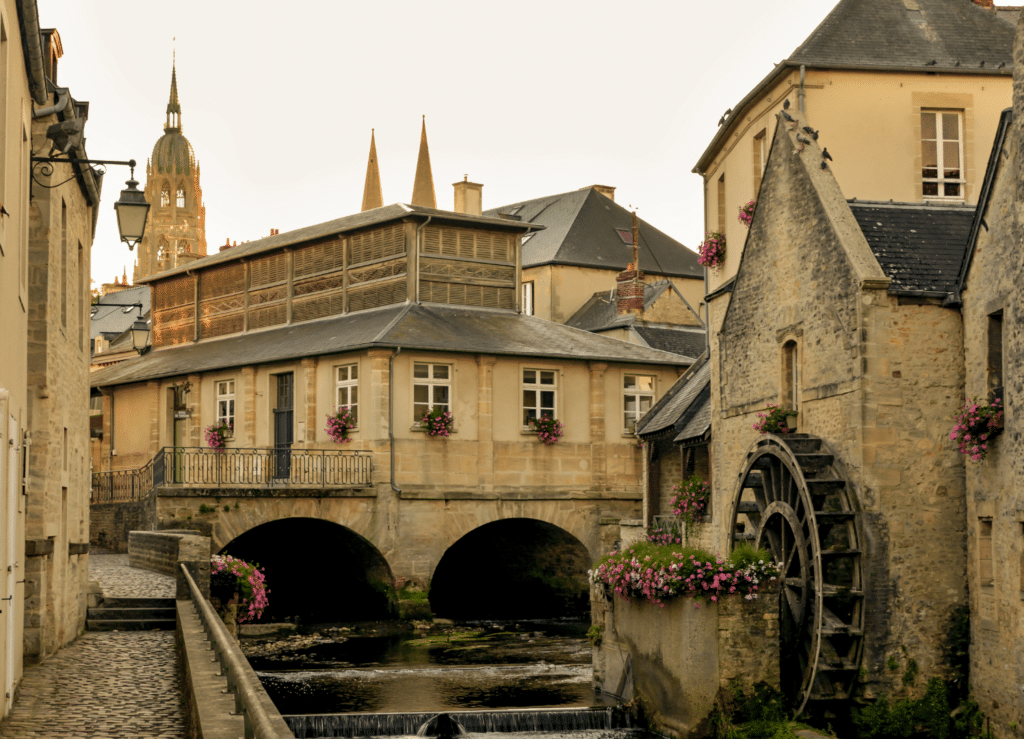 Why come to Normandy?
When we think of France and in particular of vacations in France, we don't think directly of Normandy, yet Normandy is one of the most visited regions in France. So why not spend your holidays in Normandy? While you may think of going on vacation to the Cote d'Azur or to Brittany, you will miss your vacation if you do not choose Normandy. Choosing Normandy is to make sure to mix Normandy history, Normandy beach, Normandy landscape, Normandy art, Normandy marshes, Normandy gastronomy, all this of course accompanied by Normandy sun because yes despite the prejudice the sun exists in Normandy and is present much more than we think but the humble attitude of the inhabitants of Normandy allows not to boast that Normandy is a sunny region. The beaches of Normandy, in addition to being beautiful sandy beaches, are the sites of a pivotal story in World War II, that of the Normandy Landings. While Normandy was from Dieppe to Mont Saint Michel through Cherbourg, 80 kilometers of Normandy beaches were the witness of a history that marked Normandy forever. The Normans never forget that in this month of June 1944 the armies of many nationalities put their feet on the beaches of Normandy in order to liberate Normandy but also France and Europe from Nazi Germany. Normandy Discovery Tours is based in Normandy, our team is native of Normandy and we know Normandy perfectly. When planning your stay in Normandy, please contact us to find out more about our offers and the activities and accommodations available in Normandy.
The Normandy Discovery Tours team wishes you a pleasant stay in Normandy!