Overlord Museum, close to Omaha Beach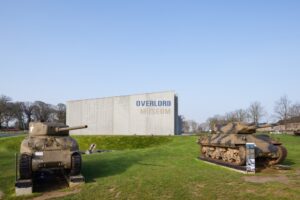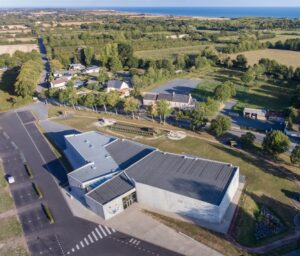 Located 500 meters from the American Cemetery of Colleville-sur-Mer and the famous Omaha Beach, the Overlord Museum offers a unique collection of more than 10,000 items, retracing the history of the Battle of Normandy until the liberation of Paris. The 6 armies involved are staged through life-size reconstructions, combining personal effects of soldiers and more than 40 vehicles, tanks and guns.
This is a total of 2.200 m² of exhibition in total immersion that you will cross.
An impressive collection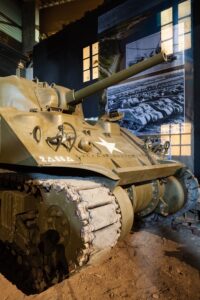 From the effects of soldiers, to the largest armored vehicles of the time, the 6 armies present in Normandy are presented through recreated scenes scale 1 with a breathtaking realism and implementing more than 35 vehicles, tanks and guns of all belligerents.
The restoration of armored vehicles required thousands of hours of work by specialists. Some of these vehicles developed for the war are unique and come from disappeared brands, thus illustrating the will to preserve this technical heritage sought by the Overlord Museum Omaha Beach. Uniforms found on the battlefields represent all the belligerents during the main phases of the Normandy campaign and complete the exhibits.
The Overlord Museum Omaha Beach, because of the volume, the diversity and the quality of the material exhibited, is of an unequalled richness to date.
Good deal!
Here at Normandy Discovery Tours, we are committed to making your discovery of the D-Day and Battle of Normandy museums a priority, this is why we built a partnership with the Overlord Museum. To offer you the best possible hospitality, we propose you to visit this museum at a reduced during a private guided tours (van 9 seats).
For more information, contact us.