Discover the history of the Normandy landing
GUIDED TOURS ON THE LANDING BEACHES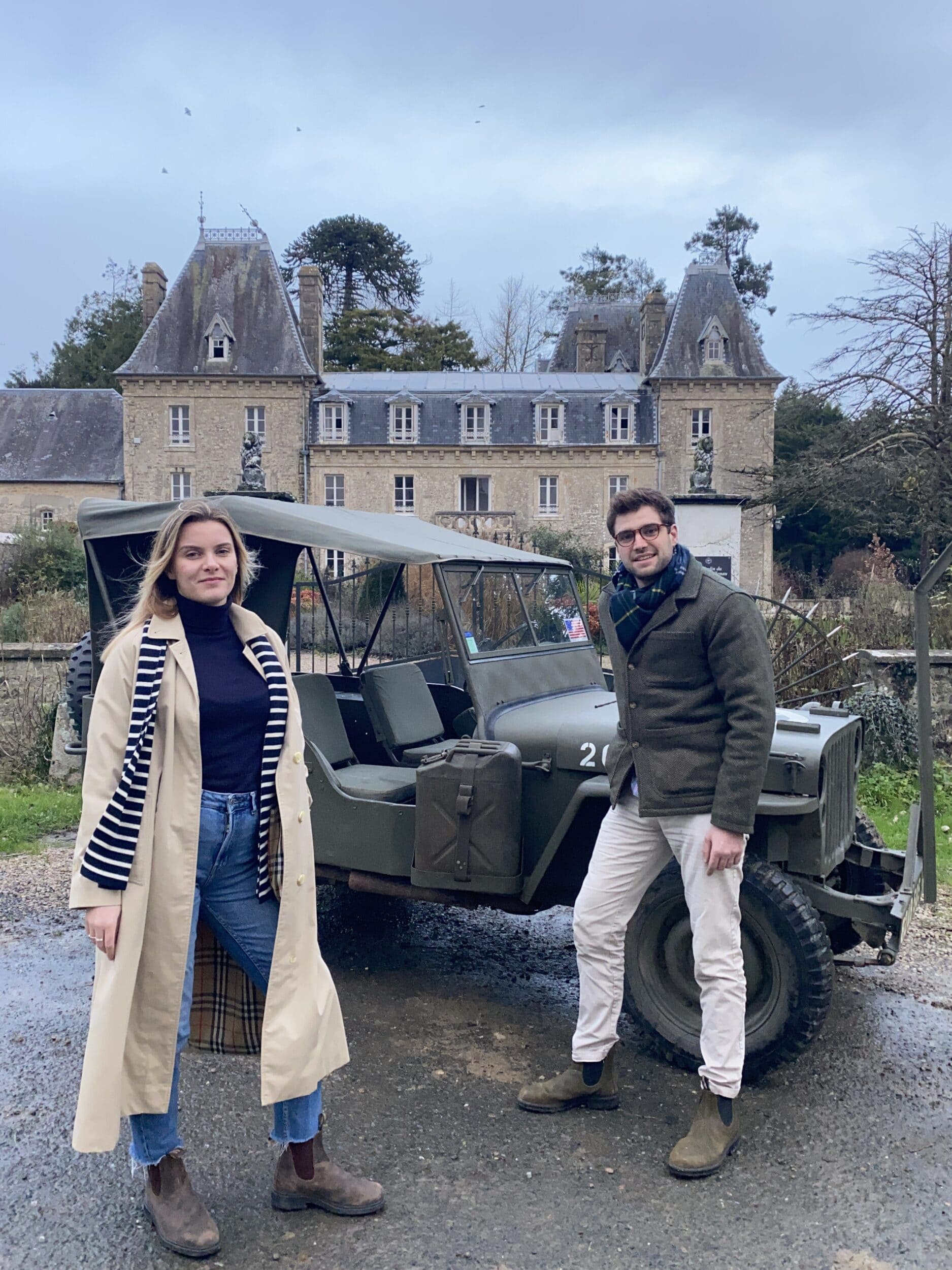 We are Flavie and Thomas, two tour guides passionate about the History of our native region: Normandy. Based in Sainte-Mère-Eglise and Carentan, we propose you to discover the History of the Normandy Landing, in the villages, country roads, along the beaches which saw our liberators coming in 1944.
We offer tours in a WWII Jeep for VIP visits, but also in a van for larger VIP groups.
Whether you go back to the era of the Vikings, William the Conqueror, or D-Day, Normandy's historical heritage is one of the most important in France. Operation Overlord was the biggest military operation of all time and left many traces on the coasts and in the Norman lands from Cotentin to the Pays d'Auge.
Between land, sea and marsh, we dive into the past. Our team of Norman guides will lead you to the historical sites of D-Day. Through personal and human anecdotes, you will go back in time to live a unique experience on the tracks of our liberators.
Jeep experience in the Normandy hedges
There is nothing like the sound of a jeep engine to take you back in time and understand the battles that took place in the Normandy countryside. Drive along the steep roads on board an authentic WWII Jeep. Immerse yourself in the Normandy of 1944. Travel back in time through many historical anecdotes. Discover our various jeep tour offers right here.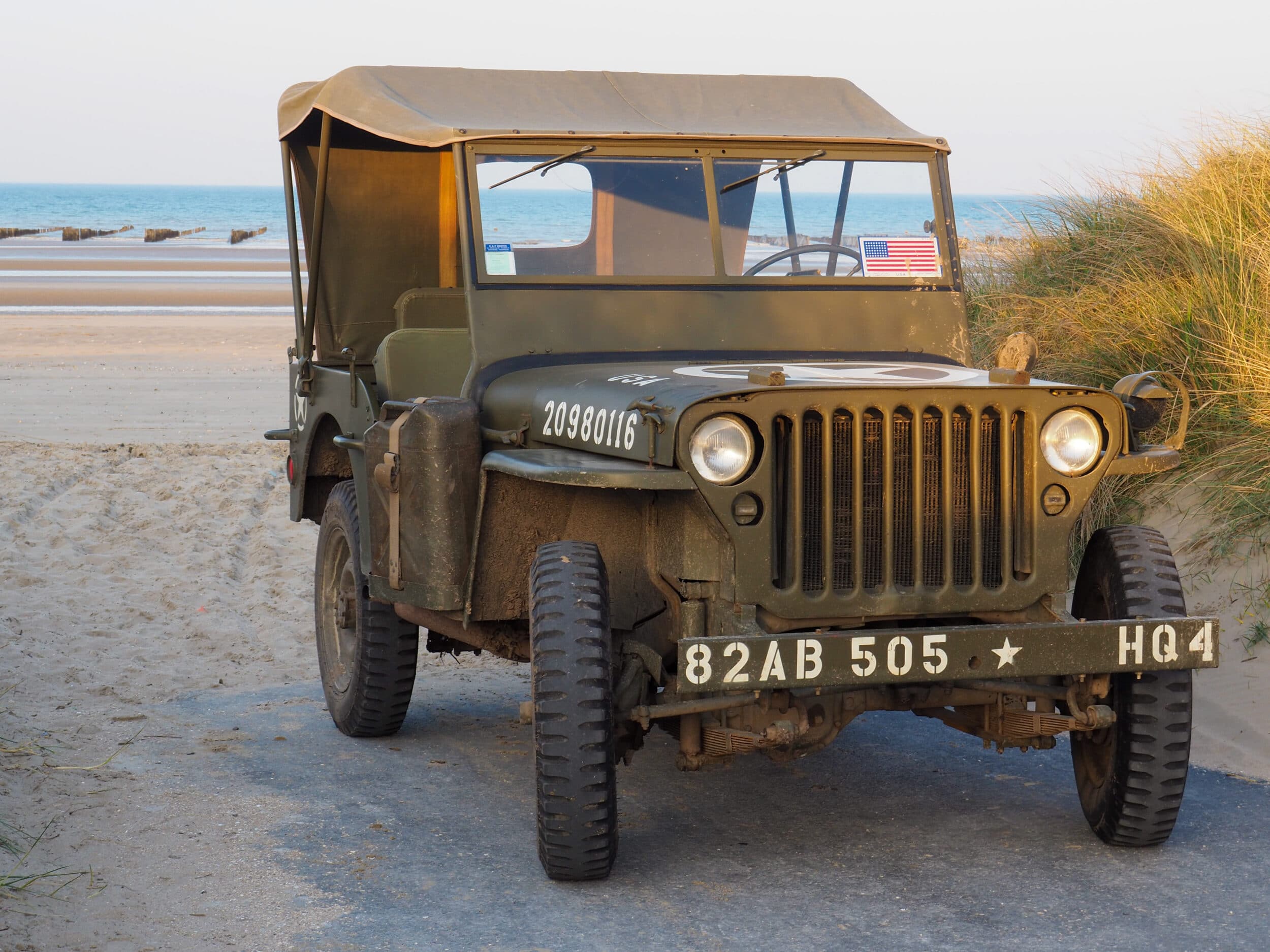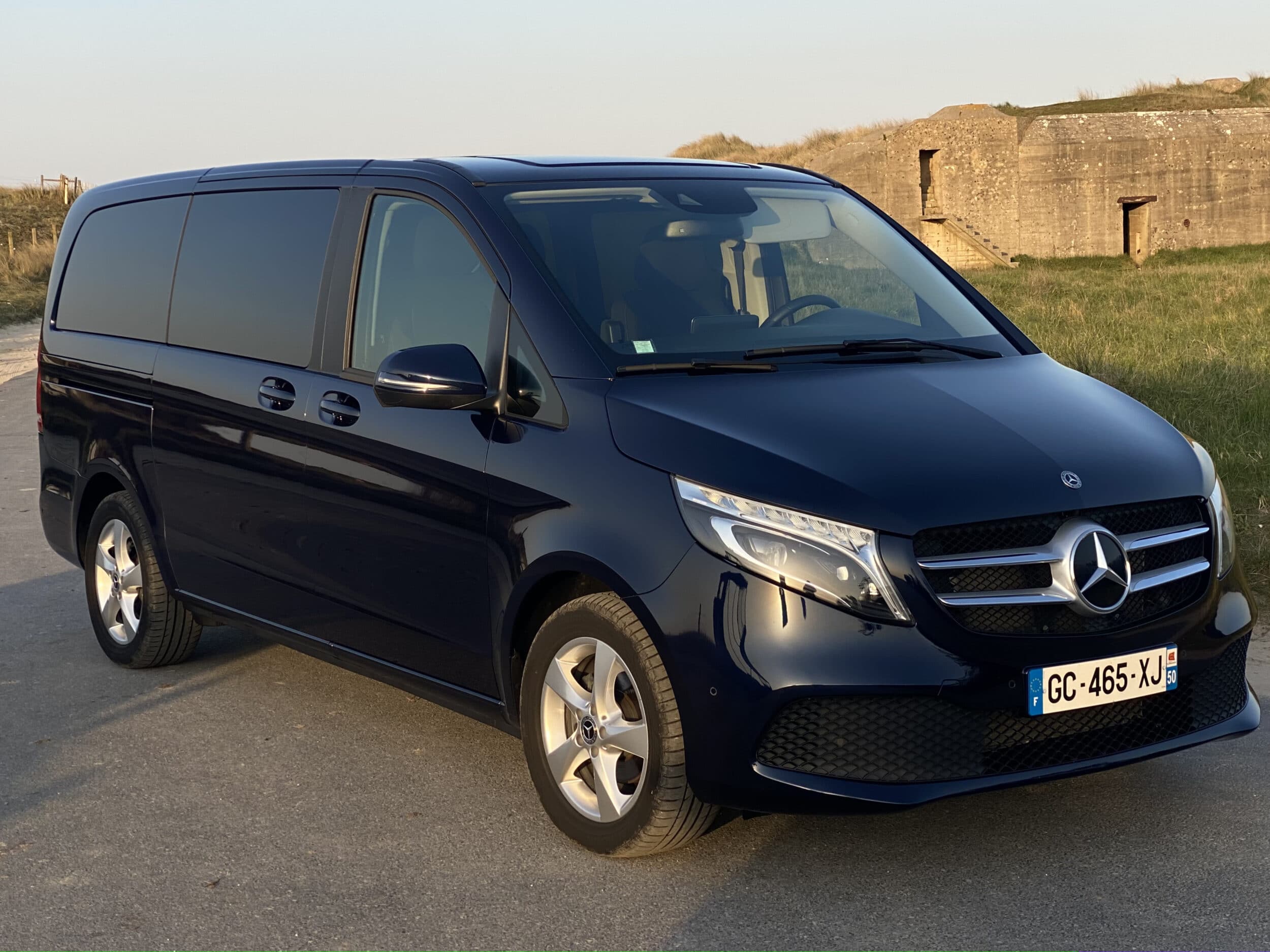 D-Day van tour
Choosing the van tour is to combine well-being and discovery. Come aboard our 1 to 8 seaters van to discover the D-Day landing beaches with comfort. This unique experience allows you to go for a half-day or a full day, and to visit many major historical sites of the D-Day, sometimes far away. Discover our various van tour offers right here.
Where to find us ? Sainte Mere Eglise and Carentan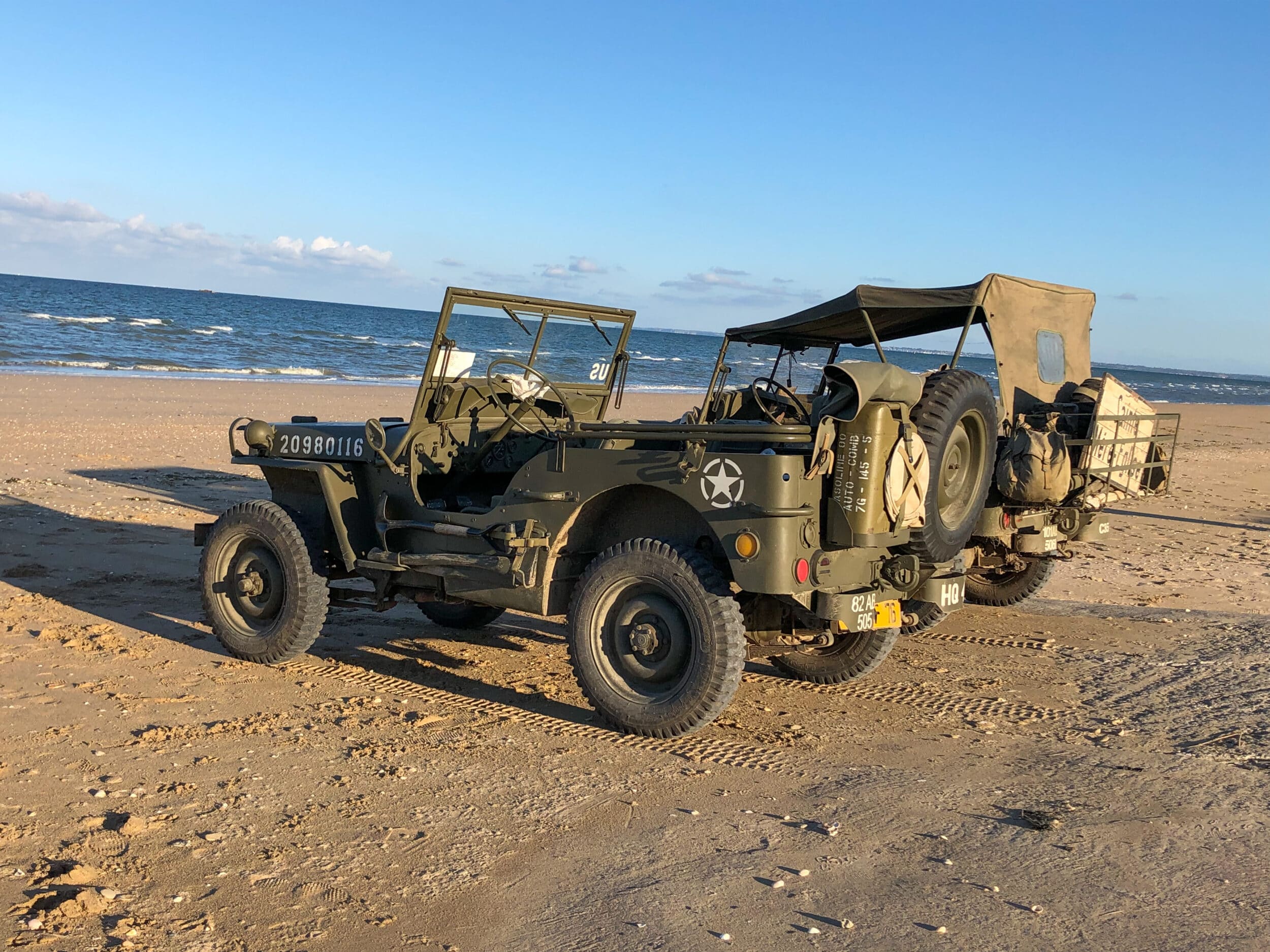 2h VIP Jeep Tour
Choose your visite schedule
3 per Jeep
Up to 9 people 
Sainte-Mère-Eglise
or Carentan
150 € per Jeep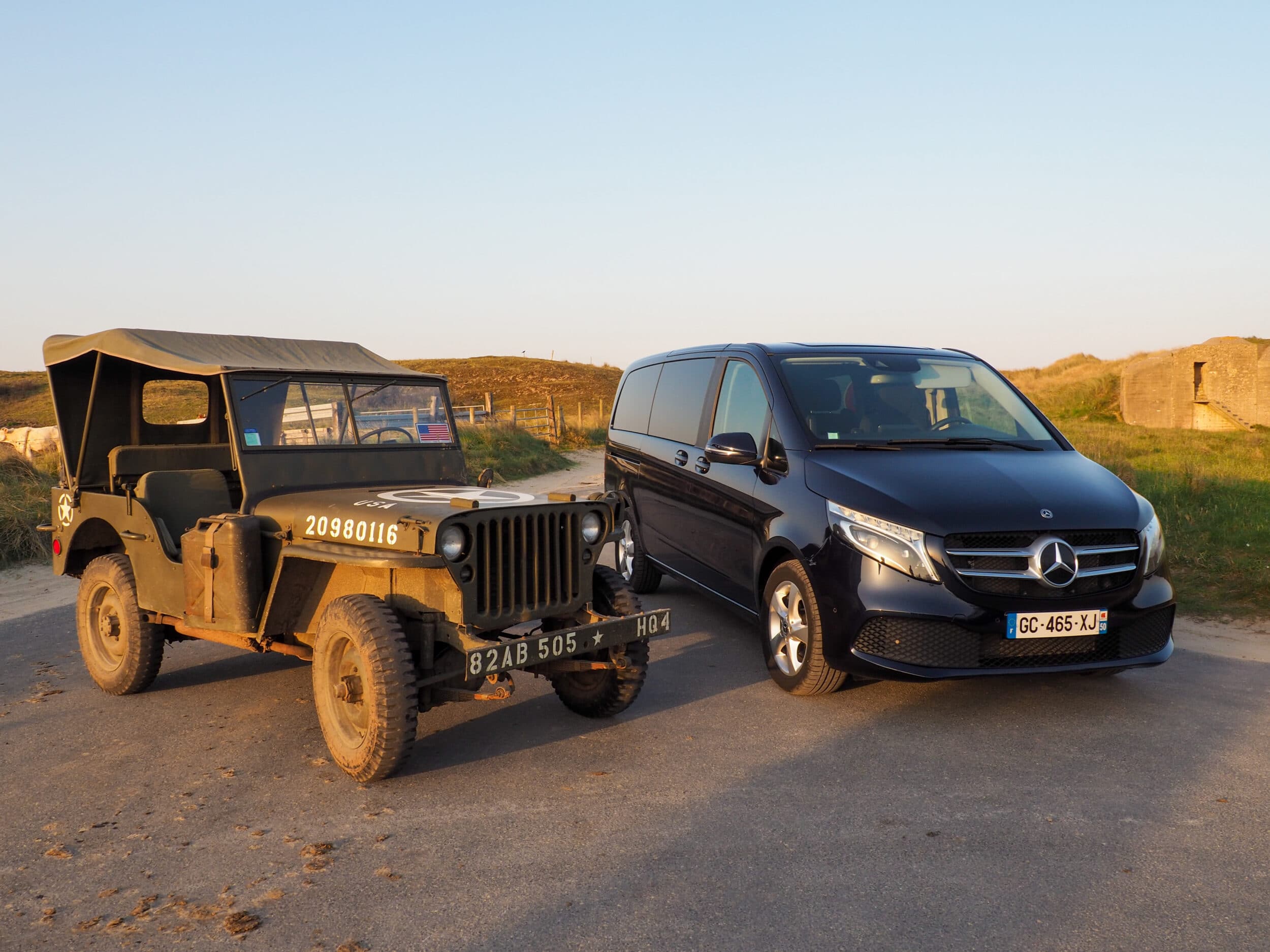 VIP Full Day Van Tour
Up to 8 people
9:00 am to 6:00pm
Pick-up /Drop-off :
Around Carentan or Bayeux
A museum can be add
115 € per person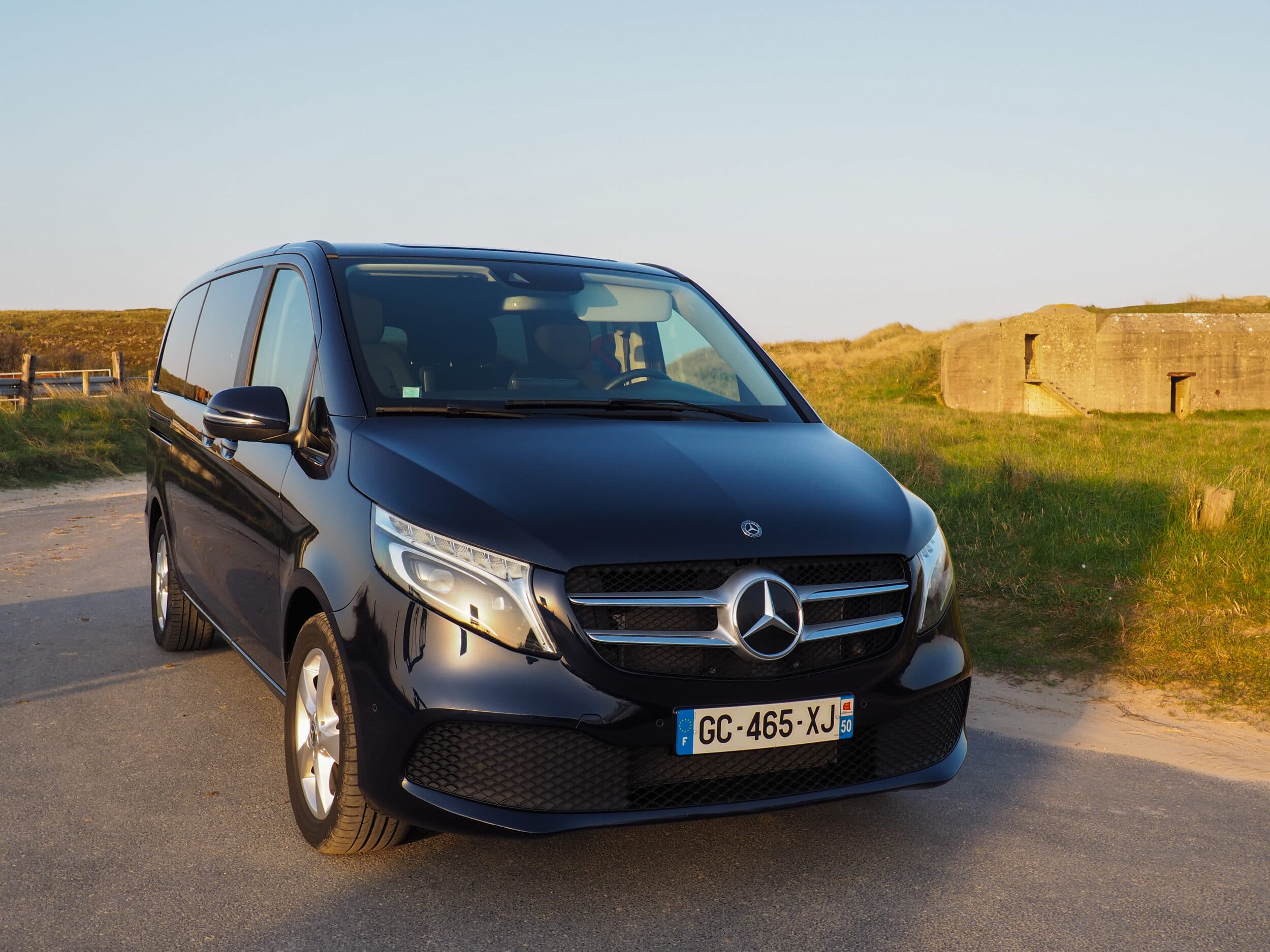 VIP Half-Day Van Tour
Morning or Afternoon
Up to 8 people
Pick-up /Drop-off :
Around Carentan or Bayeux
A museum can be add

70 € per person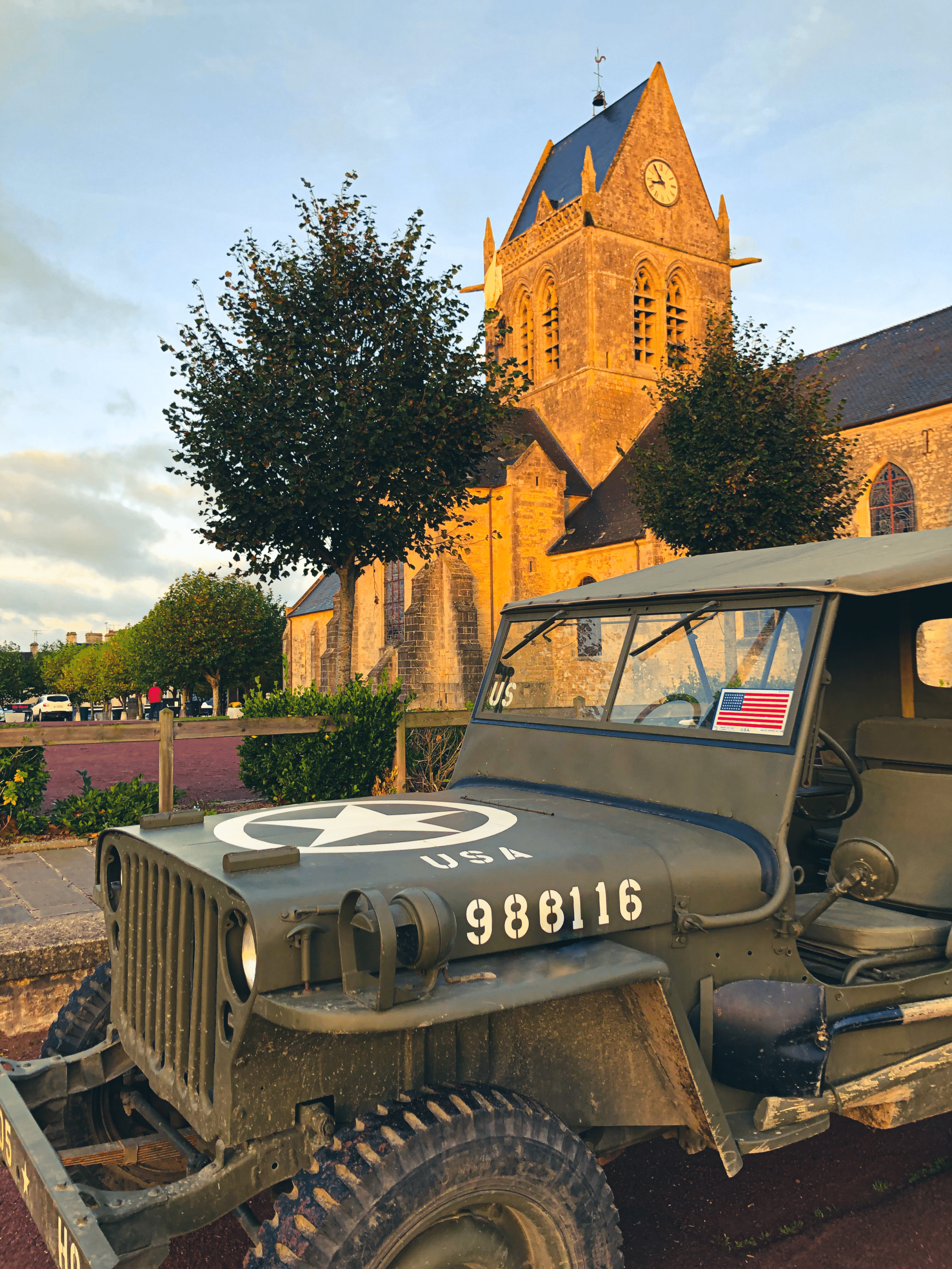 4h VIP Jeep Tour
Choose your visite schedule
3 per Jeep
Up to 9 people
Sainte-Mère-Eglise
or Carentan
300 € per Jeep